NEXT 24 HOURS: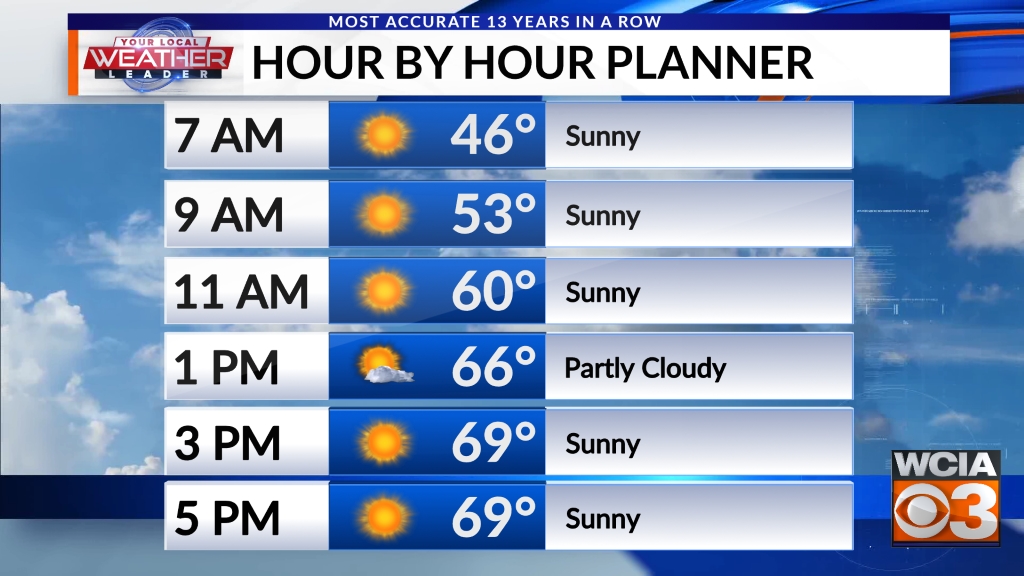 CURRENT WEATHER ALERTS:
LOCAL FORECAST AHEAD:
The coldest air we've had in a month is making for a brutally cold morning. Single digit temps and wind chills below zero across the area. Bundle up for the morning commute.
Plenty of sunshine over the next week though despite the cooler temperatures. Could see a few pockets of cloud cover. Especially areas south of I-72 and along I-70.
High pressure across the Midwest will keep our weather pattern very calm over the next week. Could see our next chance for rain beyond the 7 day closer to the start of next week.
7 DAY FORECAST:
Below you'll see the chance for precipitation both during the day and at night. In addition, we've got temperatures posted below. Get more from the 7 Day Forecast on the WCIA 3 Map Room or on the 7 Day Forecast Video.
DROUGHT MONITOR:
See the latest drought monitor showing drought conditions in Central Illinois below. The drought monitor is released every Thursday morning and includes rainfall amounts from the Tuesday to Tuesday 7 day window immediately before the drought monitor is released.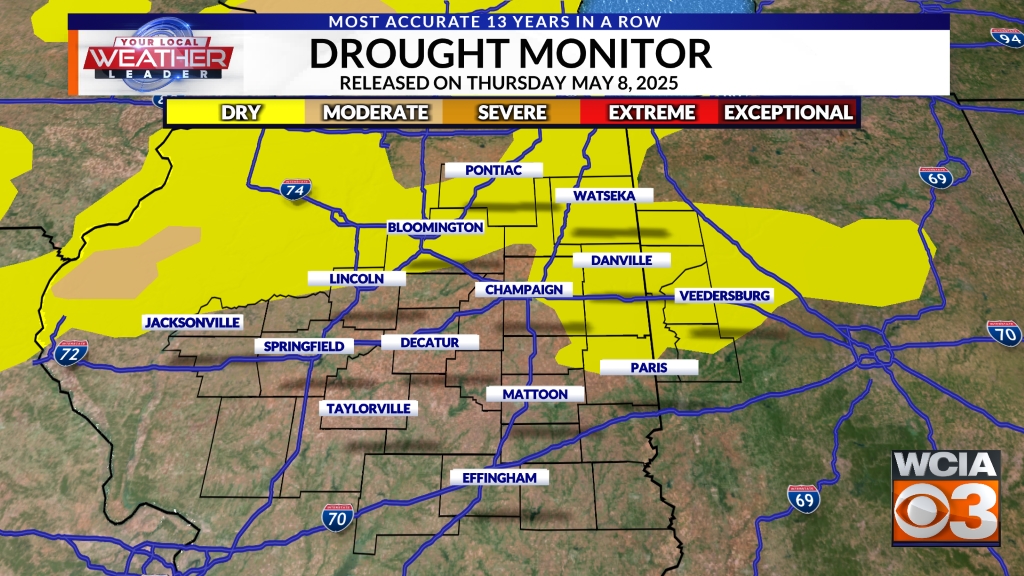 LONG-TERM FORECAST:
Here are the latest extended outlooks for the 8-14 day temperature and precipitation outlooks. These outlooks are issued daily and provide insight into the confidence in seeing temperatures and precipitation above or below normal beyond our 7 day forecast.